#1 Choice For Dumpster Rental Detroit MI
Are you looking for the best dumpster rental Detroit MI has to offer? Look no further than Bolk Dumpster. We are a locally owned dumpster rental service company that all Wayne County residents can count on. We have various sizes that are guaranteed to be perfect for whatever size project you may have and make us the preferred choice for a local dumpster rental in Detroit. From everyday projects for residential and commercial use, our team is the dumpster rental Detroit MI company you can count on.

As a locally owned dumpster rental Detroit MI service company run by a group of young entrepreneurs, we have a broad experience in the construction industry. We know how difficult finding a high-quality trash dumpster rental in Detroit is at an affordable price. We want to provide top-level service to all developers and residents in Wayne County and keep Detroit a clean, safe city by expertly managing your junk and waste management needs.

With our experienced, reliable team, you are giving your business to people who care. We value Detroit's environmental health and we are committed to making it better with our waste management dumpster Detroit services. Trash disposal contributes greatly to the environmental health of a city and we want to help make ours better. All of our services are professional and punctual while keeping close relationships with our clients. By partnering with every builder, entrepreneur, resident, and worker in Detroit, Michigan, we have an achievable goal of making our city sustainable and appealing. Rent a roll-off dumpster Detroit MI with us today and be a part of the future growth of our great city. Give us a call at (313) 462-0005 or use our convenient online booking tool to get started today.
Various Uses for Detroit Dumpster Rental
Whether you're a homeowner, landlord, contractor, or business owner, we have the Detroit dumpster rental solution for your needs. There are many reasons to have a trusted, friendly team of dumpster Detroit Michigan experts available for your upcoming projects. At home goals like clearing out the garage, cleaning out the attic, or redesigning flower beds has never been easier with our budget dumpster Detroit MI. Just fill it up and we'll handle the rest!

Contractors and business owners understand the importance of having a trusted Detroit dumpster rental company on standby to support all of their waste hauling needs on an ongoing or one-time basis. Whether you're remodeling, leading a construction crew, or have a need for ongoing waste management support, when you rent a dumpster in Detroit with our team of experts, you're renting from the best. We regularly partner with the Carleton Farms Landfill to dispose of all waste in a safe and responsible manner, abiding by all city, county, and state ordinances.

For all of your Detroit dumpster rental needs, call the team at Bolk Dumpster for dumpsters for rent in Detroit that will solve all of your residential, commercial, or demolition problems. Give us a call at (313) 462-0005 to learn more about our dumpster service Detroit, or use our online booking tool to reserve your container today!
Residential Dumpster Rental in Detroit
Residents in Wayne County can count on us for all of their dumpster rental in Detroit needs. We value our customers and know how important it is to be able to find the right size Detroit city dumpster for your project. We have small enough dumpsters Detroit MI for rent for those residential renovations and cleanouts while also offering large enough dumpsters for those big renovations and construction site cleanups. Finding a reliable Detroit dumpster rental is easy with us!

Ready to get up and get to work on that project you've been pushing off? Don't wait any longer just because you are dreading trying to find an affordable Detroit dumpster rental. Bolk Dumpster Rentals Detroit MI is the place to go for all of your trash disposal needs. Whether your project is small and for residential or large and for construction, we have the roll off dumpster Detroit to get the job done!

We know if you're looking for a metro Detroit dumpster rental, you probably have a lot on your plate. That's why we are committed to making your residential dumpster rental Detroit MI process easy and quick. The process to rent a dumpster Detroit area should be affordable and painless. Our online booking system is user-friendly and safe. If you don't want to book online that's not a problem. We have a reliable and dedicated customer service staff waiting to take your calls and get your Detroit dumpsters for rent today! Give us a call at (313) 462-0005 to get an instant quote!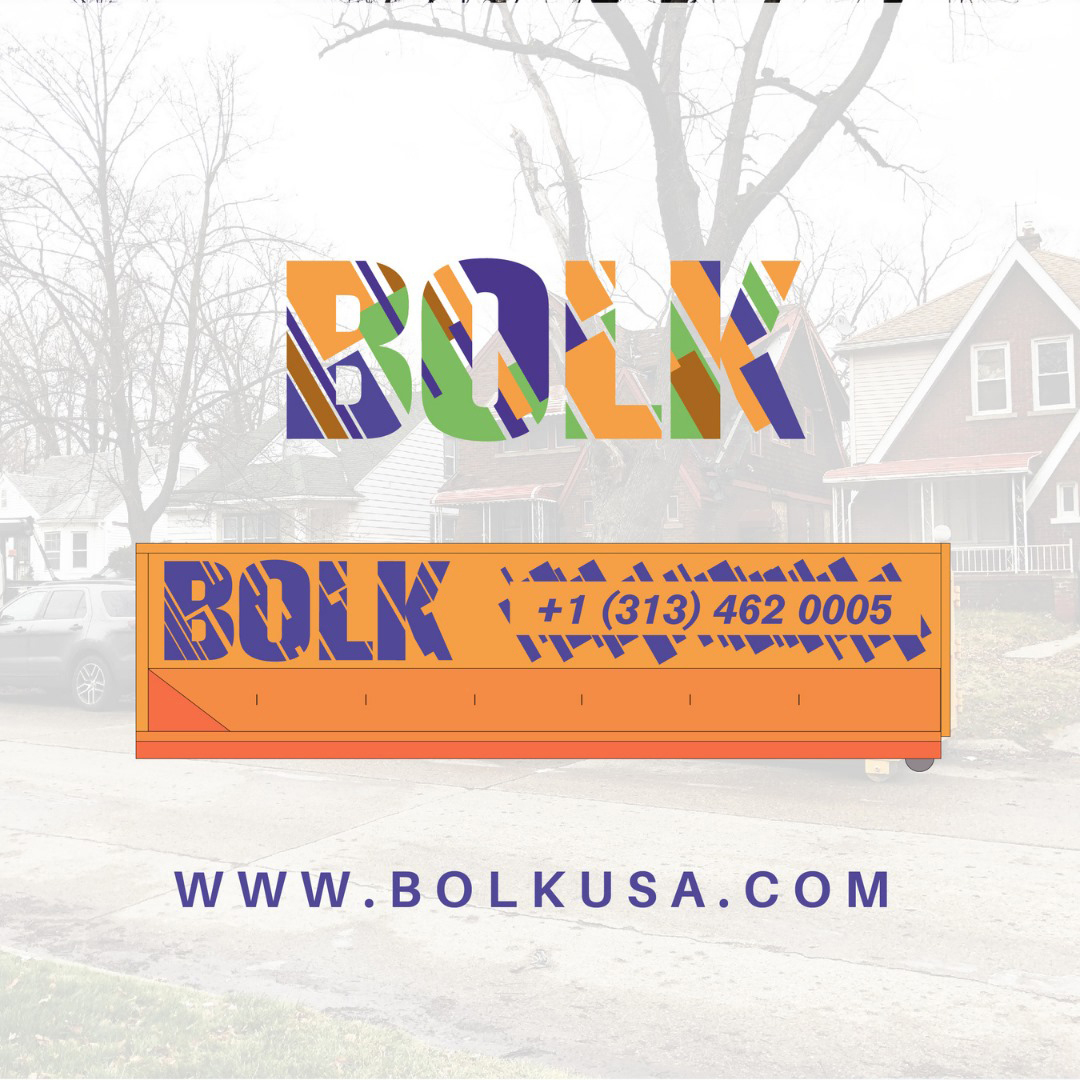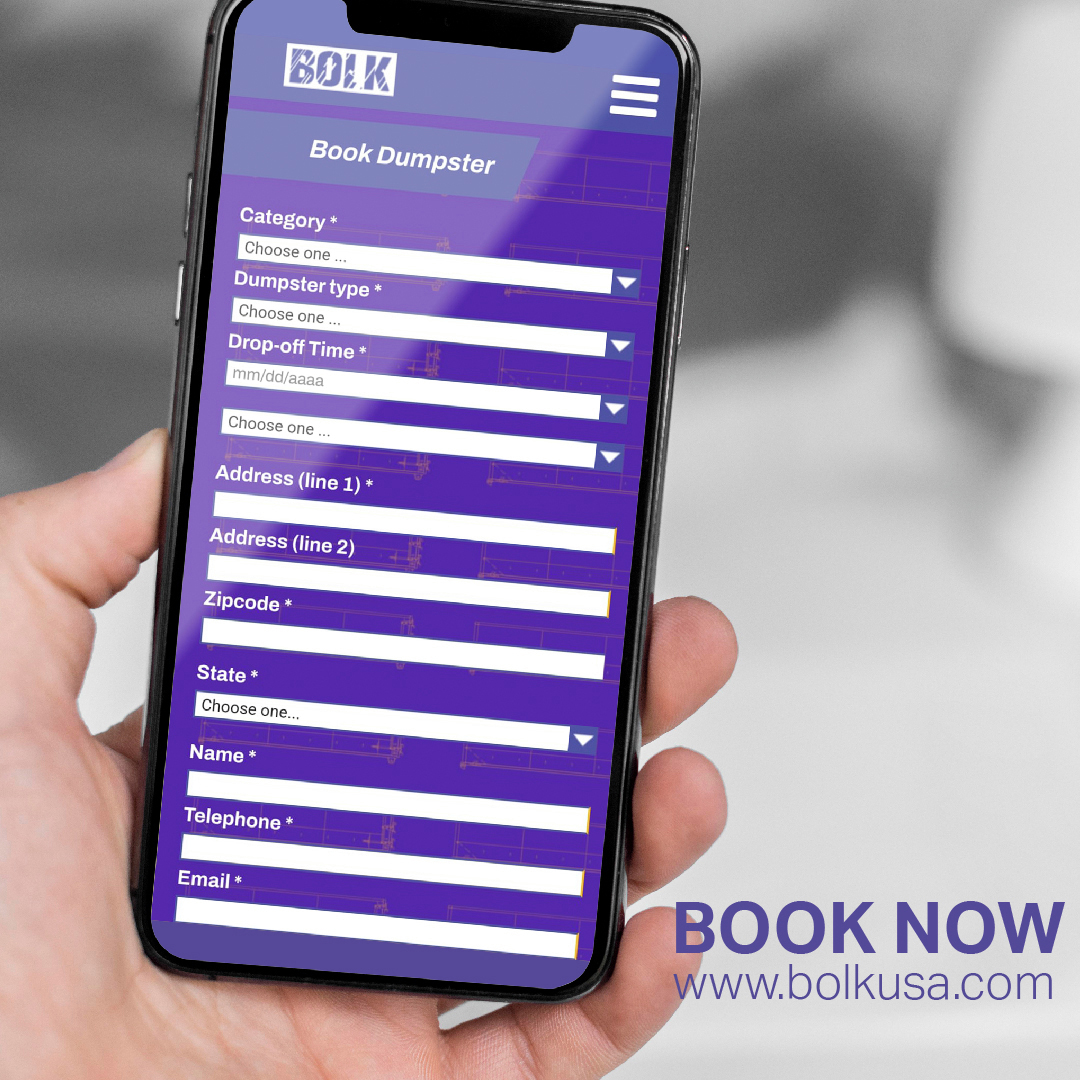 Yard Waste Dumpster Rental Detroit Michigan
When the weather wreaks havoc on our yards, it's helpful to have a dumpster rental Detroit Michigan to help clean up the mess. Whether you're picking up fallen limbs, trimming trees, redesigning your flowerbeds, or just picking up brush, when you rent a dumpster Detroit MI from our trusted team of experts, your yard cleanup project will be a breeze.

Our small dumpster rental Detroit MI options are perfect for yard pick and smaller residential projects. Renting one of our roll offs allows you to fill up as you go, then we'll haul the waste away when you're finished. Call our team at (313) 462-0005 or use our convenient online booking tool to rent the best dumpsters Detroit today and get your yard in great shape.
Rent a Construction Dumpster Detroit
When you rent a construction dumpster Detroit from us, you're choosing reliability, on-time delivery, and expert customer service. Keeping your construction site on track and safe is as simple as giving us a call and renting one of our dumpsters Detroit.

Our flexible scheduling options are ideal for a construction dumpster rental Detroit MI. We will work around your timeline and budget as often as possible to ensure your job stays on track and mess-free. We offer a range of Detroit roll off dumpster sizes that are suitable for any job site or project.

For those large parking garages, shopping centers, office complexes jobs, call the experts at Bolk Dumpster. or If you're ready to take the next step and book your Detroit city dumpsters for your next construction job, get in touch with our team at (313) 462-0005 or book online!
Roofing Roll-Off Dumpster Detroit MI
Whether you're repairing a roof or replacing one entirely, our roll-off dumpster Detroit MI options will help you finish your project on time with ease. Roofing materials like shingles, tiles, metal, and or wood can be hauled away in one fell swoop with our dumpster bin services Detroit.

Depending on the size and scope of your roofing project, we have roll off dumpsters Detroit that will best suit your needs. Plan ahead and make your roofing project a breeze with the support of our dumpster rental Detroit, MI. Get in touch with us today by giving us a call at (313) 462-0005 or use our online booking tool to reserve your trash dumpster in Detroit area today.
Commercial Dumpster Rentals Detroit
We've partnered with dozens of business owners over the years to help solve their commercial dumpster rentals Detroit problems and created ongoing solutions for their waste management needs. Businesses and office spaces accumulate lots of waste, which is why our convenient and flexible trash disposal dumpster rental Detroit MI services are perfect for one-time or long-term pickup.

Your focus should be on the operation of your business, not how you're going to manage the waste that's stacking up. Give us a call to rent a commercial dumpster in Detroit and start handling the mess today. Fill up the container and we'll handle the rest. Call us at (313) 462-0005 or use our website to book online today.


Demolition Dumpster Rentals in Detroit
If you're being buried in all of the details of your demolition project, it's time to get in touch with our team for the best dumpster rentals in Detroit today! The cleanup process has never been simpler with our Detroit dumpster rentals. We offer a range of roll off sizes that are certain to fit your project's needs, flexible scheduling, competitive pricing, and an experienced staff that will support your project every step of the way.

Each demolition job is unique, which is why we offer four different dumpster rental metro Detroit options for every project size and scale. Not sure which container is best for your demo site? Give our team a call at (313) 462-0005 or view our website for more information on our 5-star reviewed Detroit dumpster service.
How to Book the Best Detroit Dumpster
Booking a Detroitdumpster shouldn't be a difficult process. With Bolk Dumpster Rentals, booking your large Detroit disposal dumpster rental is quick, easy, and safe. We understand people prefer to do things in different ways, which is why we don't limit our customers to just online booking. You can either head to our website or give us a call at (313) 462-0005 to get your Detroit dumpster booked today.

When booking online the process is easy! Visit our website and go to our dumpster rental page. Decide which size dumpster rental in Detroit MI is right for your project, if you aren't sure, give us a call and we can help you out! After you've decided, click "book now" and "add to cart". Answer a few questions and then choose the dates you want to rent for. Once all your personal and card information is filled out, the city of Detroit dumpster is yours! We will deliver your dumpster promptly and when you are finished just give us a call to pick it up….it's that easy!

If you have any questions about which size dumpster is best for your project or how to rent a dumpster in Detroit Michigan, call our team today to see how convenient and easy it is to book with Bolk Dumpster.
Detroit Dumpster Rental Services and Sizes
Waste disposal can range drastically in size based on the project you are doing, which is why we offer a wide variety of Detroit dumpster rental services. Bolk Dumpster Rental is committed to making sure we have enough various-sized dumpster rentals in Detroit, MI choices for any project you may throw at us. We offer competitive Detroit dumpster rental prices for your residential and construction needs. With four sizes of Detroit dumpster rental services to offer, we can guarantee you will find one that fits your needs.

Our 10 yard dumpster rental Detroit is our first and smallest option, which is perfect for residential and yard projects. This is the easy Detroit dumpster rental for those clean up or small remodeling projects. We recommend this roll off dumpster Detroit for projects that won't take more than three truck loads. Looking for 10 yard dumpster Detroit cost? Our 10 yd dumpster Detroit can be rented for up to seven days at an affordable price of $310.

Our 20 yard dumpster Detroit is a perfect in-between-sized container for those projects that aren't massive, but will take more than a few truck loads of space. This Detroit dumpster rental Detroit, MI starts at $340 and can also be rented for up to seven days. You can't beat the 20 yard dumpster rental prices Detroit has to offer. It's easily accessible which makes your waste disposal process that much simpler!

We have a 30 yard roll off dumpster rental in Detroit to offer for your larger projects. Small construction projects love this roll off dumpster Detroit because it's the perfect size to dispose of their waste efficiently. Our 30 yard container start at $410 with a seven-day rental. This affordable high-quality roll off is sure to handle all the construction materials you need to dispose of.

The container that makes our company stand out from our competitors is our 40 yard dumpster rental in Detroit. Being in the construction industry for a while, we realized how hard it was to find a large enough dumpster rental Detroit area for our projects at an affordable price. We want to make the waste disposal process easier for contractors and demolition managers, which is why we offer this 40 yard dumpster Detroit MI with a seven day rental for only $500. A high-quality 40 yard dumpster can be hard to come by, especially at a fair price. Book with Bolk Dumpster Rentals today to get your money's worth on large affordable Detroit dumpsters for your next project.

If you have any additional questions about dumpster rental prices Detroit, give us a call at (313) 462-0005 or use our online booking tool to view our pricing breakdown.
We Take Just About Everything
Some examples of the junk we haul away include:
Refrigerator Disposal

Garbage Removal

Mattress Disposal

Foreclosure Clean Outs
Construction Waste Removal

Yard Waste Removal

Trash Removal

Appliance Removal
Television Disposal & Recycling

Furniture Removal

E-Waste Disposal

Hot Tub Disposal
FAQs on How To Rent a Dumpster Detroit
We understand there are many factors to consider when you're ready to rent a dumpster Detroit, which is why we're here to help answer any questions and get you ready to book today. Take a look at some of our frequently asked questions below:
Q.
How much does it cost to book a dumpster?
A.
The price of our containers depends on the size and duration of your rental. While we can't promise we're the most cheap dumpster rental Detroit, we do guarantee competitive pricing, excellent customer service, and sizes to fit every project. Get in touch with us today to learn more about our dumpster rental Detroit prices, or take a look at our online dumpster selections for more pricing information.
Q.
Will all my waste fit in your dumpsters?
A.
We offer a large selection of city of Detroit dumpster rental options that fit every budget, project, and timeline. With our four convenient dumpster sizes, we guarantee one of our selections will be the perfect fit for whatever your needs are.
A.
Booking is as easy as clicking "add to cart"! Use our convenient online booking system to rent dumpster Detroit today. Just add the desired container to your cart, provide some information about scheduling and what you'll be loading in the container, then check out as usual. If you have any questions or concerns about how to rent a dumpster Detroit online, give our team a call at (313) 462-0005.
Q.
What can be hauled off in one of your dumpsters?
A.
It's our goal to be the metro Detroit dumpster rentals company you can count on! Although we can haul away just about anything, there are some restrictions to what can be hauled off in dumpsters in Detroit. If you ever have any questions about what we take, don't hesitate to call us! Our dedicated customer service is eager to help you rent a dumpster Detroit Michigan. In the meantime, here are some examples of the junk we haul away: refrigerator disposal, garbage removal, mattress disposal, foreclosure cleanouts, construction waste removal, yard waste removal, trash removal, appliance removal, television disposal and recycling, furniture removal, E-Waste disposal, and hot tub disposal.
Providing Dumpster Rentals Detroit MI and Surrounding Areas
We take great pride in offering our expert dumpster rentals Detroit MI services to various cities and communities in the Detroit metro area. Our goal is to keep our city clean, safe, and trash-free with our expert Detroit waste management dumpster rental services. Bolk Dumpster is happy to service areas all over Wayne County and Oakland County. Typically, we service the following zip codes: 48201, 48202, 48203, 48204, 48305, 48206, 48207, 48208, 48209, 48210, 48211, 48212, 48213, 48214, 48215, 48216, 48217, 48218, 48219, 48220, 48221, 48223, 48224, 48225, 48226, 48227, 48228, 48229, 48230, 48233, 48234, 48235, 48236, 48237, 48238, 48239, 48240, 48242, 48243.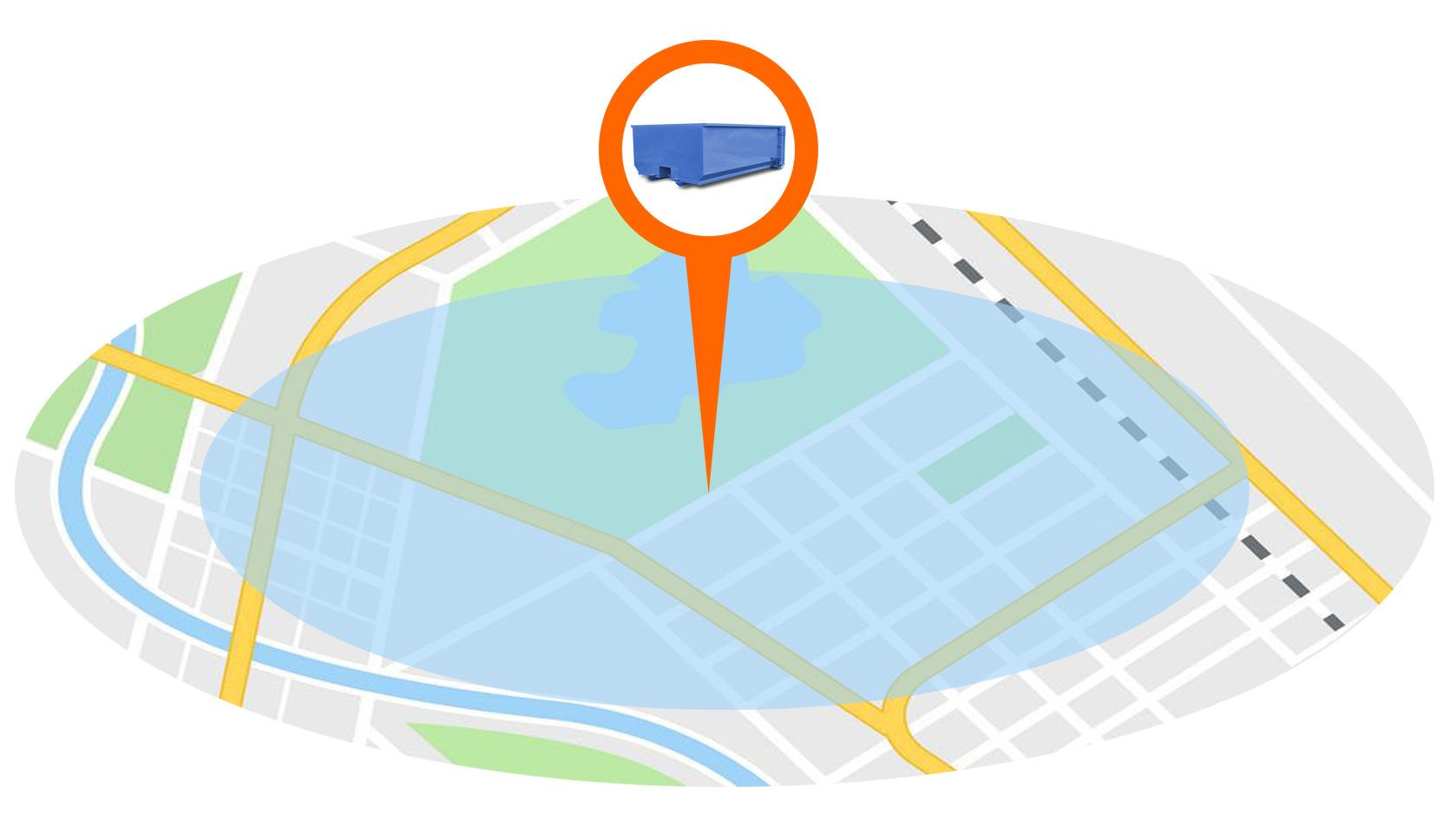 Other cities we serve are Grosse Point, St. Clair Shores, Sterling Heights, Clinton Township, Dearborn, Dearborn Heights, Troy, Hamtramck, Highland Park, Farmington, Ferndale, Royal Oak, Warren, St. Clair Shores, Roseville, Eastpointe, Hazel Park, Center Line, Harper Woods, Oak Park, Southfield, Madison Heights, Pontiac, Rochester Hills, Rochester, Beverly Hills and more! If your project is beyond that radius, just give us a call at (313) 462-0005. We frequently deliver units even further out and may be able to make accommodations for your dumpster rentals Detroit MI needs.
Service Area
Best Dumpster Rental Services Detroit
We are proud to provide the best dumpster rental services Detroit has to offer! It's our goal to make sure our customers have a smooth and easy trash disposal process with Bolk Dumpster Rentals. The positive experiences our customers have pushes us to continue giving Wayne County and surrounding areas the best dumpster Detroit options possible! Below are a few testimonials that drive us to continue our pursuit as the best roll off dumpster rental Detroit company: